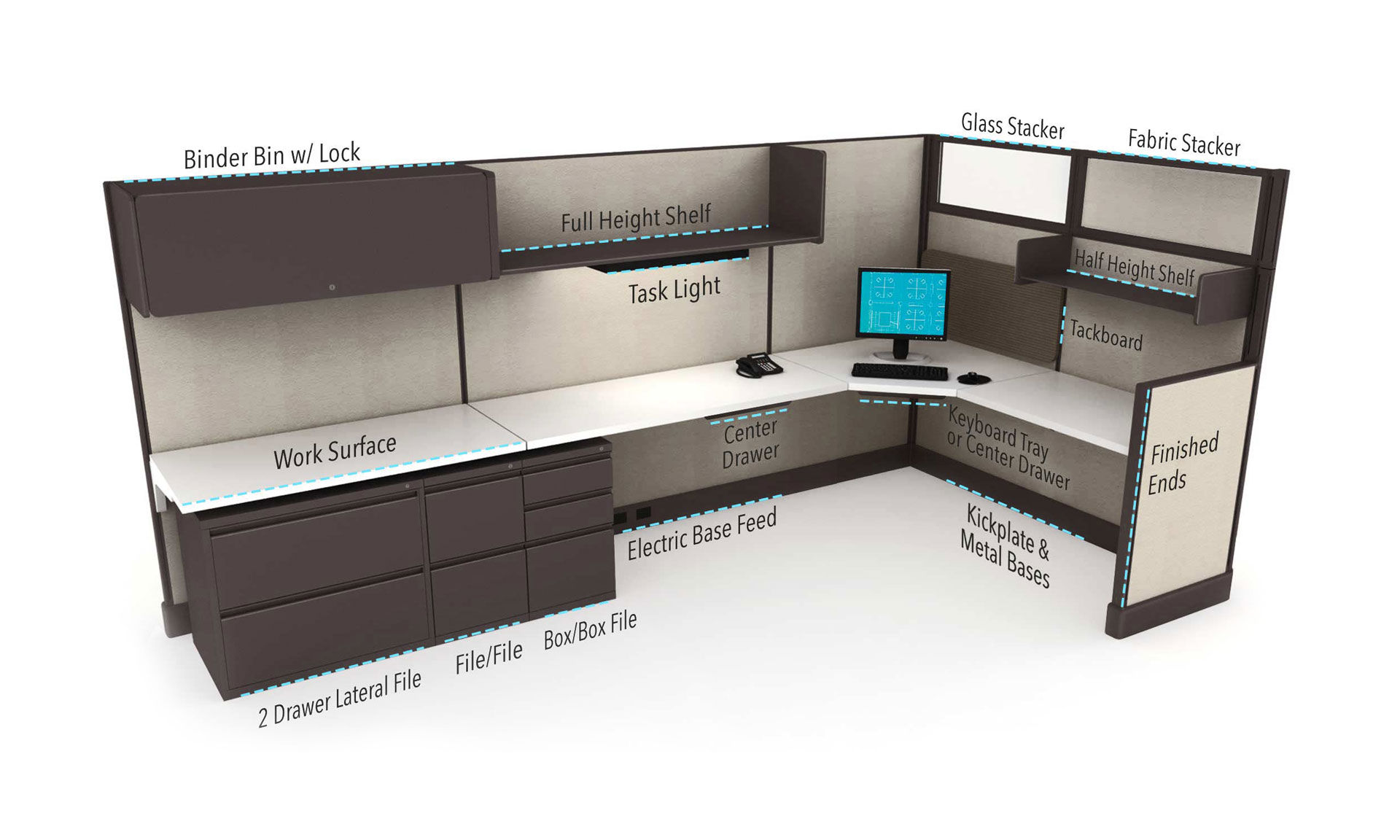 After understanding the function that is to be performed in each cubicle, deciding on what size, height, and accessories you want for your employees is next. From there, choosing panel fabrics, work surfaces, and trims contributes to the overall look and feel. How much storage or shelving will each unit need? How will the electric be distributed and what regulations apply in your location? There are many things to consider, but Fastcubes has the knowledge and experience to guide you through your project fast and efficiently.
Fabrics / Work Surfaces / Trim
We have a style for all work environments and aesthetic tastes. If you would like to customize your cubicle with multiple fabric combinations or unique colors not shown here, contact us today. 877-885-1613 
The "desk" portion of the cubicle provides a sturdy working area for the employee. Allow our professionals to help you choose based off your office's existing flooring, walls and ceiling look.
We offer three trim colors to best facilitate the creation of an ideal office workspace. Our three tones are Medium, Black Umber, and Light Gray.
Request Fabric, Work Surface and Trim Samples
Want to see and feel examples of our materials? We'll send them to your door!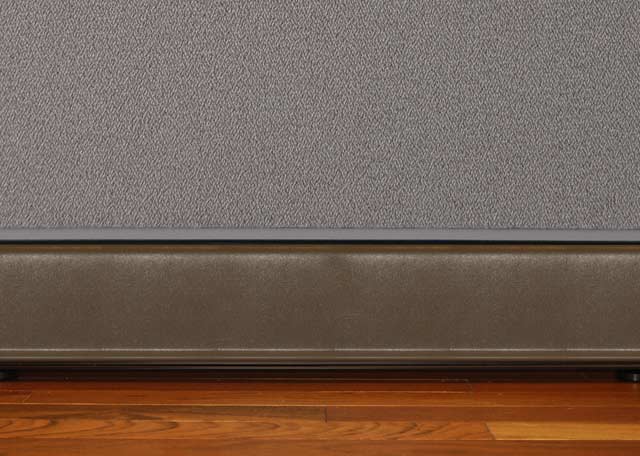 With "No Feed," outlets and wiring will not be provided but kick plates and metal bases will be used to cover the cubicle base.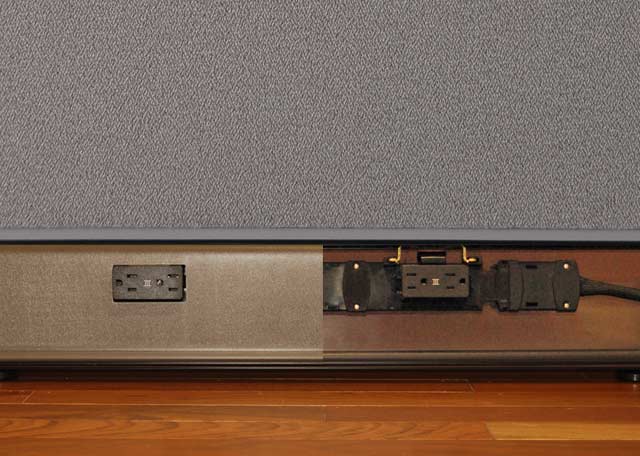 Electric hookup to a wall or floor outset. Wires are run behind kick plates and metal bases providing electrical outlets. Our base feeds run 72" long.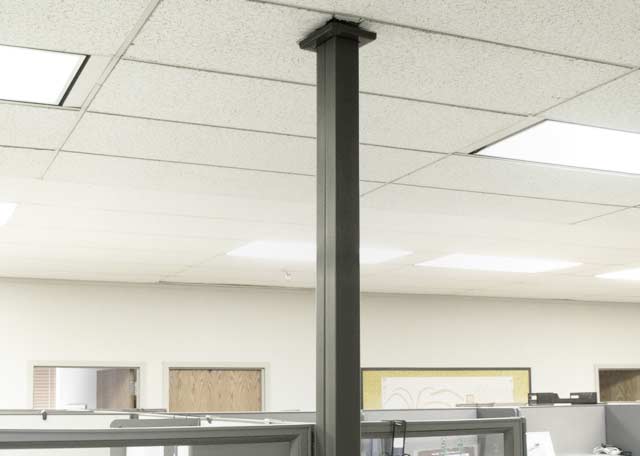 Pole that carries electricity from the cubes to the ceiling. Our power poles and ceiling feeds are 12' long.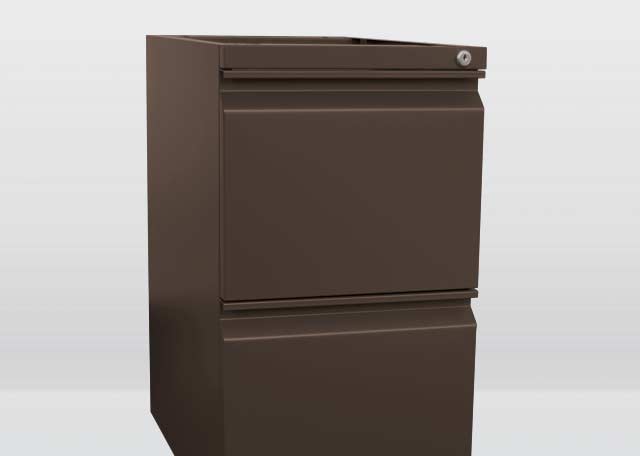 This option provides more storage space for documents and folders. A lock on the top files keeps confidential documents secure.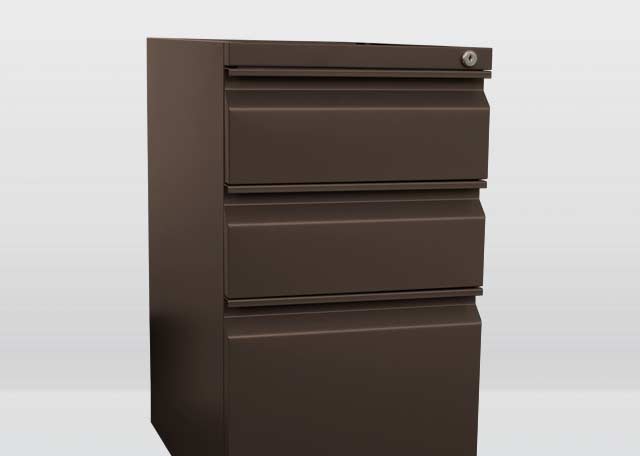 One of the most common drawer/storage pedestals used in office cubicles today. These pedestals come with a lock above the top drawer.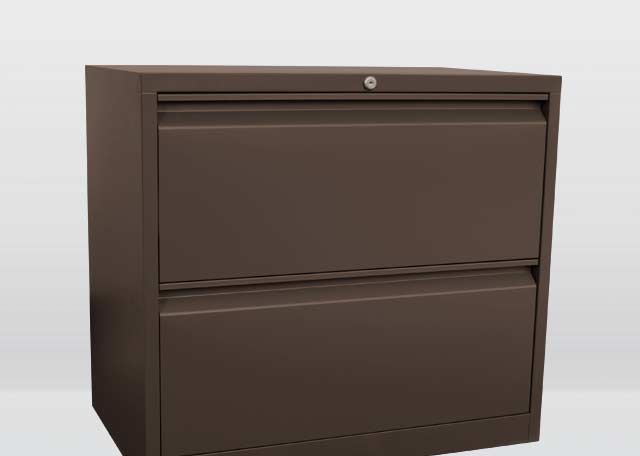 A larger lockable version of the file/file pedestal, this is mainly used for mass document storage and other larger office supplies.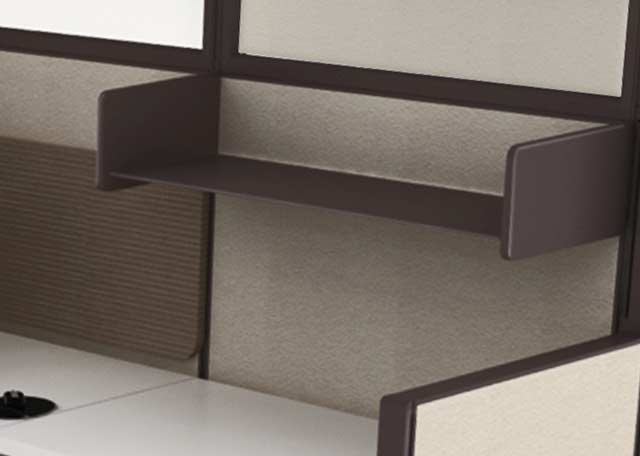 6" tall shelf used on cubicle walls of 53" or higher and are located mid-level of the panel. ***Please note this will only allow 17.5" of monitor clearance.
12" tall shelf. Often found in cubicles with taller side panels. Ideal for storage of folders, binders or papers.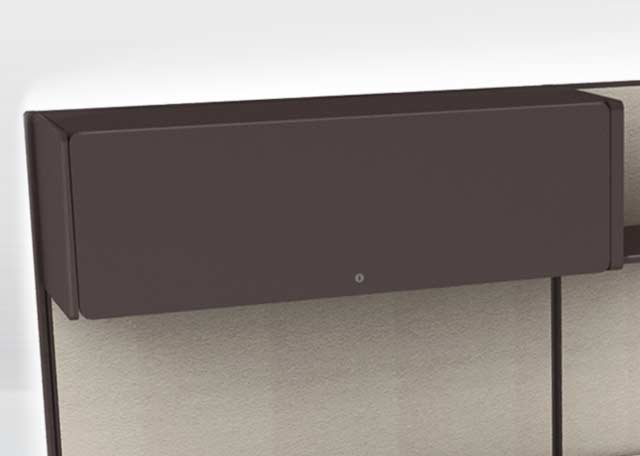 12" tall shelf with an overhead locking door. The door is on a horizontal hinge and opens upward. Ideal for large item storage.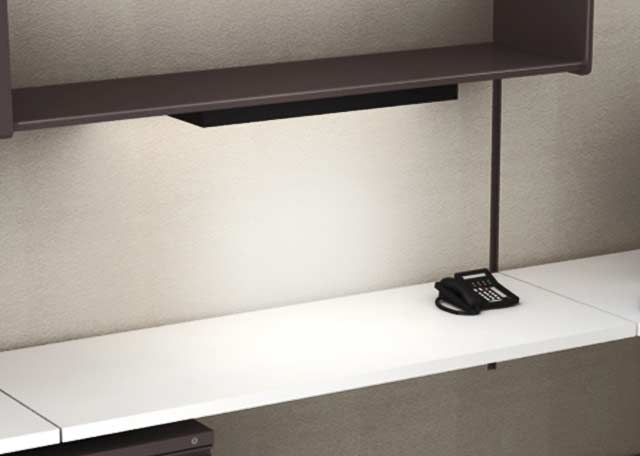 Fluorescent lamps which can be attached under binder bins, full-height and half-height shelves. Provides extra light for dimly lit areas.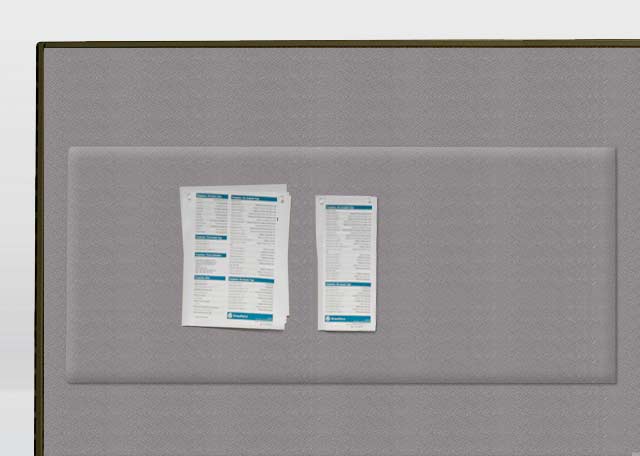 14" tall board you can "tack things onto"—papers, calendars, pictures, etc. (NOTE: Tackboards will match your fabric selection when purchasing online)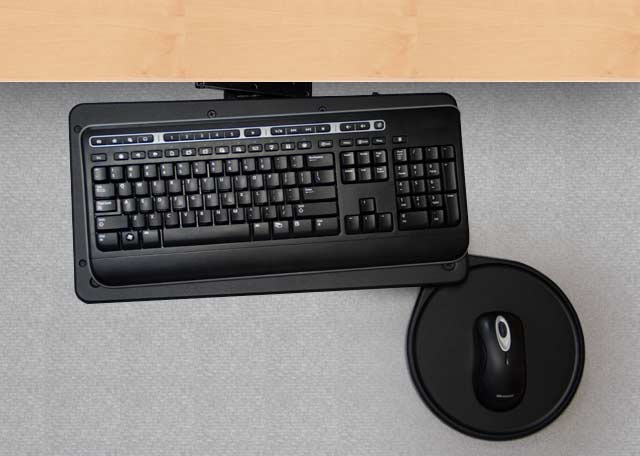 Pulls out from directly beneath the work surface. Commonly used in cubicles with limited surface space but can be used in all cubicle sizes.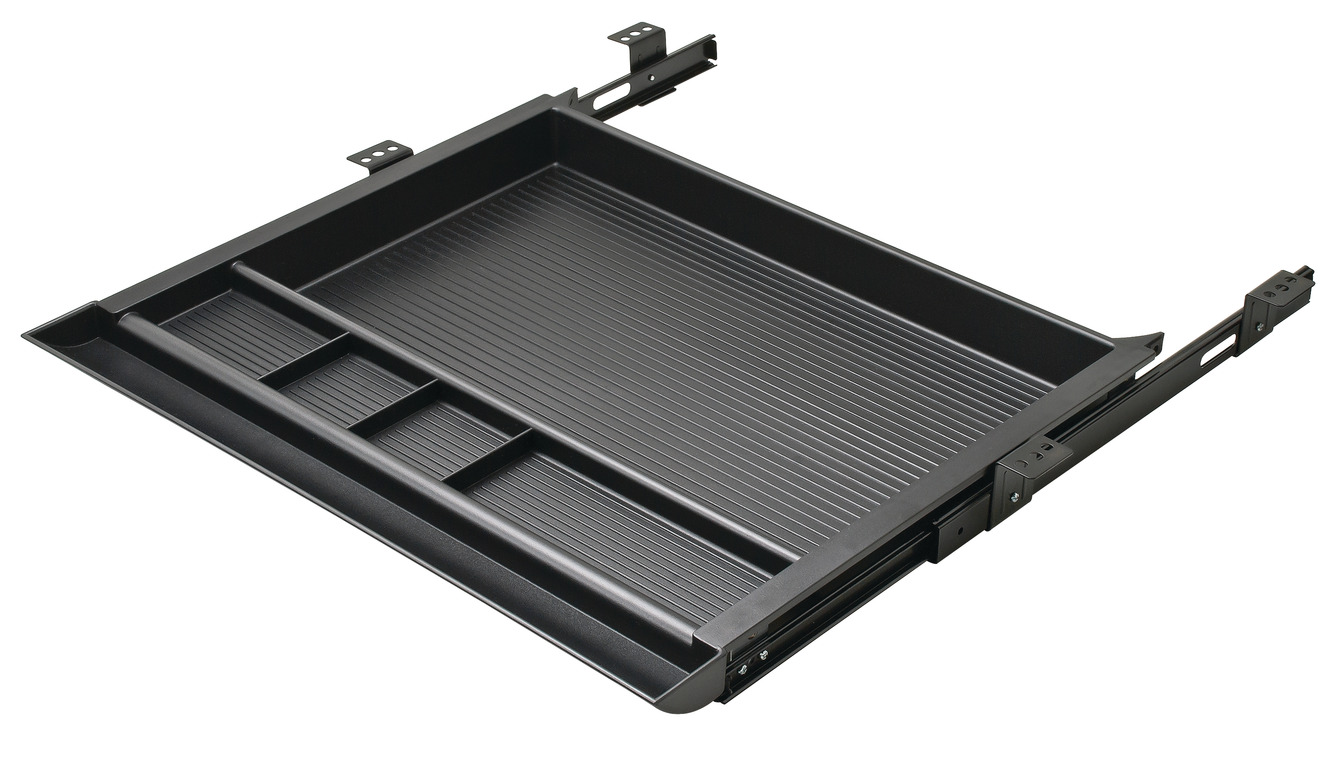 Pencil Drawer/Center Drawer
Small sliding drawer located at the center of a worksurface, generally used for storage of small items such as pencils and other office supplies.

Small glass panels that sit on top of a fabric covered panel. Provides additional lighting, visibility, and style in cubicles.

Fabric panels that sit on top of other fabric-covered panels, designed to increase the height of the cubicle walls for privacy.

The cover on the bottom of the panel designed to give the panel strength and protection against daily use.

Support mechanisms to keep the work surfaces attached and in place. These structures are located just under the work surface and are attached to the panels.
Metal connecting pieces located between fabric panels. For aesthetic use as well as for making cubicles sturdier.

Metal end covering for aesthetic purposes and makes the cubicles sturdier. Located at the ends of fabric panels, toward the outside of the cube.