What type of Cubicle or Divider are you looking for?
WE WILL PROVIDE YOU WITH THE BEST SOLUTION FOR YOUR BUSINESS
Our cubicle designers are up to date on the most popular types and styles.
You can select from different color options and then choose your configuration, height, and options.
Based on your selections, we will contact you with options for your project within 24 hours. If you have drawings already, you send them to us.
We have many more cubicle styles, colors, features, and accessories. Please contact us to speak with a product expert to learn more.
PANELING SYSTEMS & PARTITIONS
In an effort to support our clients during the COVID-19 pandemic will be offering at home work stations combos as well as Cubicle Paneling separate from the desk configurations to use as dividers for office rooms, salons, open areas, team member private work areas etc. You name it we can design for your exact needs.. We are also providing extension dividers for existing cubicle systems to make the panels higher for more privacy.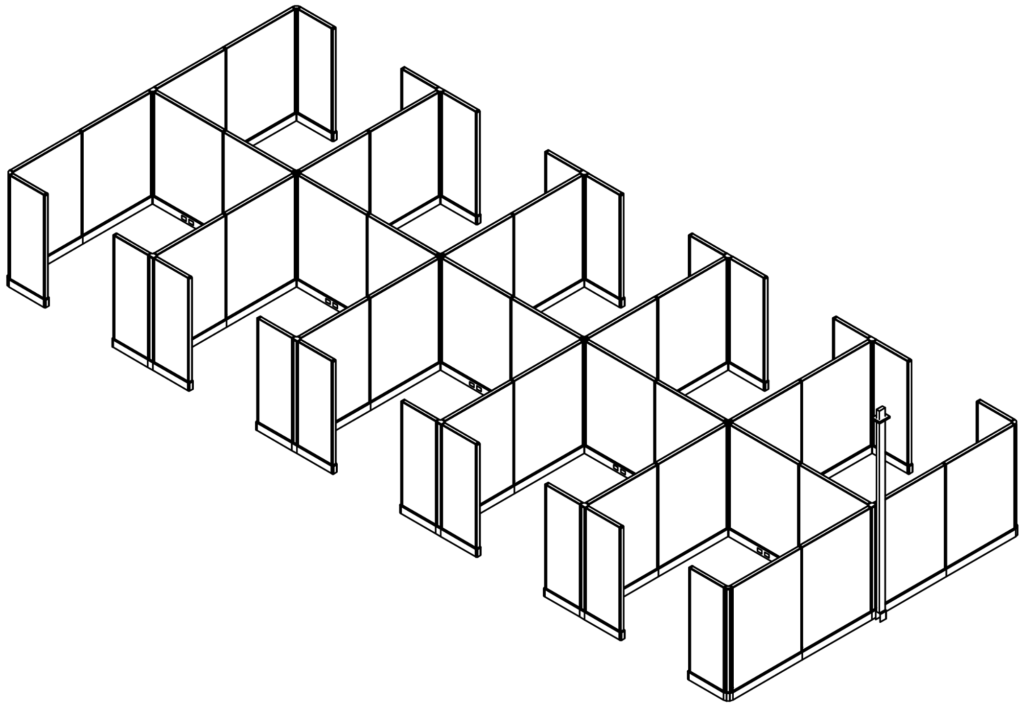 Nationwide Delivery & Installation – Exclusive Project Financing – Free Personalized Quote
Our Clients Who Trust & Recommend Us!